How to Proceed with a First Lesbian Sex During Hookup?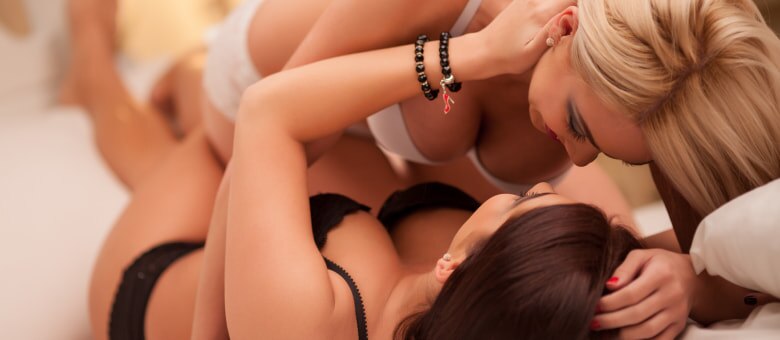 Terms related to homosexuality always have a specific meaning and history. Of course, this also applies to lesbians. This designation of women who love women dates back to antiquity. The ancient Greek poet Sappho is considered the mother of lesbian love. For 600 years before Christ, it was considered the norm for men to satisfy their desires with boys, but Sappho was an absolute exception.
She taught young women art, music, philosophy, and, of course, the art of love. Her own poetry was full of sensual descriptions of love between women. Much of this erotic literature was written on the Greek island of Lesbos. From his name, the word "lesbian" was formed, which today means a homosexual woman.
lesbian Sexual Techniques
Cunnilingus. That is female oral sex: in fact, many lesbian couples caress each other with their mouths
Stroking, tickling, pampering: Hands also play a large role in lesbian sex
Sensual massage of the vagina with fingers brings partners to a bright orgasm
There is always room for tenderness in the bed. Light kisses and lots of body contact are an integral part of lesbian sex
"Crossing," or rubbing vaginas against each other, is a myth that is much more common in porn movies than in bedrooms. This pose is stressful and uncomfortable in everyday life
Sex toys play an important role in lesbian love
BDSM, role play, anal sex - lesbians may also have special preferences
Which one of you is a "man" in bed? This question offends many lesbians. In sex between two women, one person may play a dominant role. But the key remains the sexual exchange between partners
How Does a Woman Make Love to Another Woman?
Sensuality in women is expressed in love, arousal, and passion in the same way as in sexual intercourse between a man and a woman or gay eroticism. But in terms of assistive devices, poses, and fantasies, there are many more ways to make sex more beautiful in the world of women.
From a romantic love story with a happy ending to a hot one-night stand, women also have a palette of options for really good sex. But many lesbians confirm that their sex is different from heterosexual: the sexual intercourse of two women is more empathic, does not depend on the goal of getting an orgasm, and is much more diverse.
How to Please Another Woman Sexually
Face-to-face caress on your side is the ideal position for long, intense tongue play, gentle kissing, and deep body contact. In this position, the fingers can easily descend to bring passion to a climax.The classic position for cunnilingus - the fondled partner lies on her back, and the other feels comfortable between her thighs. Ideal for oral sex. And when someone comes to a climax, the partners change places.
The ideal position for playing with sex toys is as follows: girls sitting on the bed opposite each other. Then they come close so that they can hug each other tightly. One partner sits on the hips of the other and crosses her legs behind her back.
First Lesbian Experience with Sexual Toys
Accessories play an important role in lesbian sex. Of course, they are not used in every love affair or every night in bed. Many lesbians deliberately abstain from penetrative sex with dildos or strap-ons. What pleases is allowed! Just because a lesbian couple loves to pamper each other with a double dildo does not mean that they miss the penis.
The most popular sex toy is undoubtedly the vibrator. It is easy to incorporate her into lovemaking, and it easily leads women to orgasm. Lesbians are ready to experiment with different models, from fat, large, and studded models to miniature G-spot vibrators. In the female world, everything that brings pleasure is welcome.
Double dildos are also very popular among lesbians. These special sex toys are inserted into the vagina and are designed to give both partners pleasure at the same time. Some models are shaped like a boomerang, and others are like the letter W - such a dildo is better held in the vagina and additionally stimulates both clitorides. The dildo also helps women to have anal sex.
How to Have Lesbian Sex for the First Time
Step up all of your seduction skills to get your partner horny before getting down to business. Passionately kiss her, tease her with "dirty words," lick her skin, kiss and suck on her erogenous zones - earlobes, neck, nipples, and others. And gradually, step by step, go down. Delay with oral sex until the partner is completely aroused.
"One finger, two or three?" Fingering is probably the most popular lesbian sex practice, at least in lesbian folklore. Fingering is not only vaginal but also anal, penetrating, or external. For example, if you touch the vulva and clitoris of the partner from the outside, this is also fingering.
Parallel masturbation assumes that you masturbate separately from each other, without mutual touch, but in visual contact - for example, on the same bed or via video link. The powerful advantage of this practice is that you know exactly what to do, and you don't have to worry about protection. In case you have sex with a random partner, if you have no means of protection or the desire to instruct the other side - parallel masturbation is in a hurry to help! Just look at each other and enjoy. The main way to take care of hygiene is to wash your hands before and after practice.